About Steve Throndson and Associates
Steve Throndson and Associates are a dedicated team ready to educate and assist their clients in all things real estate.  Whether you are buying or selling a home our team has the support, expertise and experience you need to navigate the complex world of real estate.
Our award winning team will walk you through the entire process and always take the time to answer questions or concerns.  Our team employs rigorous due diligence and implements effective strategies and procedures to ensure that your deal goes as smoothly as possible.
We look forward to working with you.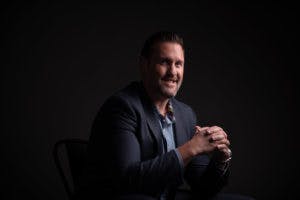 Steve Throndson- Owner/REALTOR®
Steve began his career in real estate as a professional investor in 2005 and then became a licensed REALTOR® in 2007.  During this time Steve has helped countless happy clients realize there dream of home ownership and establishing financial success through real estate.
"It's not about a deal, it's about people.  Our business is built on referrals.  The most important thing we can do is to make sure that your needs are looked after and hope that will lead to you telling your family and friends.  Our philosophy of 'people first', seems to be working!"
Steve specializes in all things real estate.  His experience and training makes him the expert for selling or buying a property, investment properties, vacation homes and for large commercial real estate deals.  Steve has the experience and the training to ensure that his clients are in the best hands.
Some of his accomplishments include: RE/MAX Platinum and Chairmans club member, Voted as one of Canada's top investment REALTORS® by Canadian Real Estate Wealth Magazine, Master Certified Negotiation Expert and multi-year winner for the REIN REALTOR® of the Year for Southern Alberta Award.
In addition to helping his clients Steve leverages his success  and helps many charities including; The Food Bank, Habitat For Humanity, Children's Miracle Network, and Kid's Help Phone.
In his personal time Steve loves spending time with his wife and daughter, travelling to new places and enjoying the great outdoors.  Steve is an avid snowboarder and also likes to spend time at his local Crossfit gym.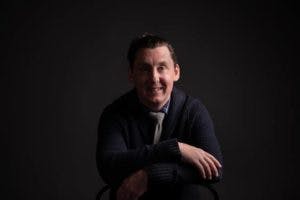 Scott Glover- REALTOR®
Scott is a licensed real estate professional with the Steve Throndson and Associates team, a team dedicated to a philosophy that puts "people first". Scott began his real estate career back in 2013 and has achieved success with his passion for a delivering a client focused experience, which comes from over 15 years of service excellence working for companies that include WestJet and CIBC.
Scott is passionate about the needs and goals of his clients, and he specializes in bringing peace of mind to buyers and sellers who may not be familiar with the process of buying or selling a home. By making an industry leap to real estate from the service industry, Scott found professional success at a high level by selling his first home within 2-months in the business, and by obtaining status in the 100%-club, a sales success award handed out by RE/MAX in his first year.
In his spare time, Scott enjoys having a glass of wine with his spouse, the sounds of a great music playlist from the 80's, spending time with his two dogs (Dory and Kona), travelling, and watching hockey.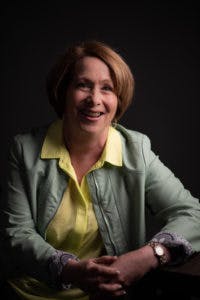 Donna Gatschuff- REALTOR®
Donna is a full time REALTOR® with Steve Throndson and Associates. Donna prides herself on her high customer service standards and showcases strong empathy for her clients needs. She is able to actively engage with her clients, understand their needs quickly and provide them great solutions.
Donna has a many years of experience in Real Estate investing. She has been a Wholesaler, and worked with Rent – to – Own firms, both in British Columbia and Alberta. In recent years Donna has also worked with Realtors, Mortgage Brokers and Industry Partners in the Calgary area and is highly networked.  This strong network allows Donna to service her clients and provide them great resources when they are buying or selling a home.
Donna has participated in several home renovations, from simple kitchen make- overs to major structural changes and has developed the expertise to work with buyers or sellers to determine what upgrades might be in order, scope of work required and the general cost as to the expenditures involved.
Outside of work Donna has many interests, such as yoga, cycling, skating and camping with her husband John. She is always seeking ways to grow and enjoys the benefits from taking professional and personal development courses.
Donna is always interested in expanding her horizons. Along with her husband she thoroughly enjoys hosting English as second language students from Japan, Costa Rica, China, Columbia and Dubai, and this certainly has become an asset for her as a Realtor. These experiences have given her a much broader understanding of cultural differences and she is excited about helping people from other countries make Canada home.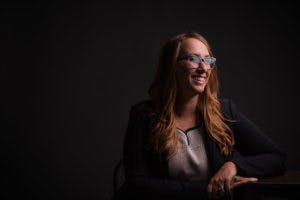 Diana Turk- Director of Business Development
Diana has over 10 years experience in growing and managing businesses to success.  She has worked in a variety of different industries but has always had a passion for real estate.
In additional to business management Diana has 8 years experience in the mortgage and finance sectors as both a mortgage associate and senior financial advisor with Scotiabank.  She is equipped to assist our clients on complex matters as it pertains to mortgage financing, taxation, estates and investment and debt strategies.
" I love connecting with our clients and strategizing on how real estate and can help them achieve their financial goals."
Diana is also an avid real estate investor herself and believes that real estate is one of the best investment vehicles for anyone looking to achieve financial freedom.
Diana is a proud mom to her daughter and her fur baby Diesel.  Outside of work Diana loves spending time with her family and friends either camping or enjoying a sunny day outside.  In addition, Diana also loves to travel and explore the world.
Crystal Brunet-Laughlin- Real Estate Advisor
Crystal brings so much to the table as a Real Estate Advisor on our team and we couldn't be happier that she chose to work with our real estate "family"!
When you meet Crystal, you'll just know that she's the right agent for you.  Crystal is the "whole package" when it comes to choosing a Realtor.  She has the perfect balance of people skills and business acumen.   Her extensive social network and group of friends know her as bubbly, smart, funny, and empathetic.   At the same time she's a force….  She's strong, confident and fiercely focused on ensuring  her clients are looked after.  Immediately when you shake her hand, you'll "just know" that Crystal has your back.  She won't rest until you have the results that you need.
While relatively new to real estate, Crystal has aligned herself with the Steve Throndson and Associates team to leverage the decades of combined experience that our group has.  Crystal's past work experience only adds to that deep well of transferable skills, training and experience.
What skills would you say are most important in the right Real Estate Advisor?  Customer service skills?  Sales experience?  Marketing?  Negotiation Experience? Communication?  Advocating for clients in difficult and sometimes stressful situations?   I'm sure you'd agree that these would all be skills and experience that you value in your agent!
Prior to Crystal's career in real estate, she quickly climbed the career ladder in customer service roles where her clients would only see her. She lead competitive sales teams that required hustle, marketing, negotiation skills, attention to details and diligent follow up.
In addition to her experience in customer service and sales, Crystal has also worked as a Community Outreach Worker where she interacted in Provincial and Federal court, with RCMP as well as Social workers and people in need.  As you can imagine, this position required her to advocate for her clients, maintain absolute confidentiality as well as having a steady personality so she is able to handle all kinds of situations with grace and confidence.
When she's not working she enjoys spending time with her two young children and husband Robert.   She loves entertaining friends, enjoys movies, music, history, and scaring children for fun.